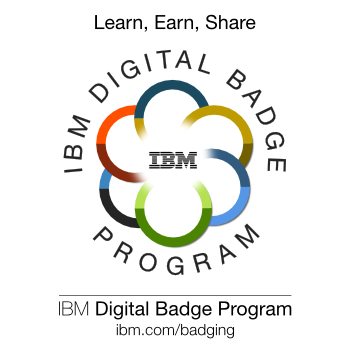 Importance of IBM Badges in the Mainframe Ecosystem
The global Mainframe Computing workforce has had thousands of lines of press dedicated to it over the last decade. "The Mainframe Skills Crisis!" everyone fretted. "It's coming to get you!" they opined. Though the issue of the most experienced mainframers retiring has been a real one over the last decade, it has turned out to be more "tidal" than "tidal wave"!
Through all of the retirements, the promotions of those left behind, and the hiring of the z Next Generation, there has been one key factor missing in the mainframe computing industry. IBM has not had a set of industry recognized, official IBM Mainframe Credentials for personnel to earn and display their IBM endorsed z Systems mainframe skills and knowledge.
Until now!
"A high tide raises all boats" the old saying goes, and now for the first time there is a broad spectrum of 30 Official IBM Mainframe Credentials that, earned and proudly displayed by individual mainframers everywhere, will serve to raise the skill and knowledge level of the overall global mainframe computing workforce.